Meet Dr. Dills
Dr. Dills received his BA from Drury College then attended the UMKC School of Dentistry. He is originally from Springfield and has been practicing dentistry since 2001.
With his good humor, smiling face, and commitment to a "no pressure" attitude, his patients at Parkcrest Dental Group clinic always feel at ease and comfortable. Dr. Dills takes time to understand each patient and their treatment goals by focusing time on creating the outcome each patient desires.
After completing his studies at UMKC, Dr. Dills remains committed to educational excellence. He has studied at the Seattle Institute for Advanced Dental Education with an emphasis of cosmetic and functional dental procedures. He also has significant amounts of post-doctoral training focused on implant dentistry. For many years he has found success in caring for his patients by utilizing implants to replace one tooth, many teeth, or to stabilize dentures. He believes that these cases remain one the most rewarding aspects of patient care.
Professional affiliations include membership in the American Dental Association, Missouri Dental Association and Springfield Dental Society. He is also a member and fellow of the International Dental Implant Association and maintains Invisalign Certification.
When not helping patients and friends with their teeth, he enjoys home improvement projects, lake time, and enjoying his family. Dr. Dills and his wife have two children and are active in their church and volunteer regularly in the Springfield community. He looks forward to serving your family and considers it a privilege and honor to help you achieve a healthy smile at Parkcrest Dental Group.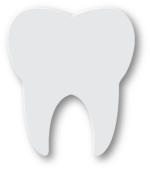 Meet the
parkcrest dental group team