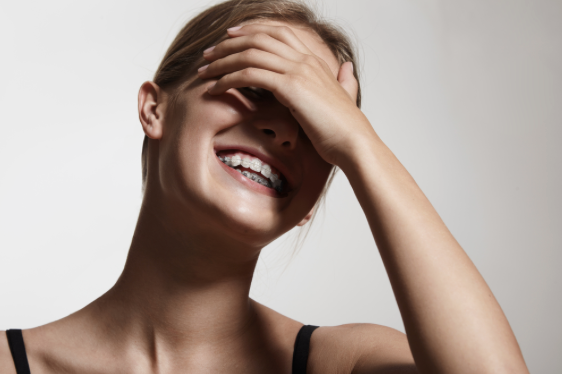 Orthodontic Dentistry at Parkcrest Dental Group
We know that having a great smile is crucial to feeling confident and our board-certified orthodontist in Springfield, Mo, along with a friendly, knowledgeable staff, are dedicated helping you achieve a straight, beautiful smile that you will want to show off for years to come! There are a variety of options to choose from, and after a consultation with the orthodontist, together you will have an orthodontic dentistry plan of action to help get teeth aligned in the most comfortable and efficient manner possible.
How long will I be in braces?
Orthodontic treatment time varies and can last between one and three years, and depends on each individual. It is important that after creating a plan of action with your orthodontist in Springfield, Mo, that you fully comply with your orthodontic dentistry treatment to help you achieve your best results!

Meet Dr. Harrison
Parkcrest Dental Group is dedicated to a high level of excellence in orthodontic dentistry, which is evident in Dr. Harrison's commitment to qualities like helping his patients achieve a more precise bite and a confident smile.
Dr. Steven Harrison is certified by the American Board of Orthodontics and has been practicing at Parkcrest Dental Group since 1986. He is passionate about providing the highest quality of orthodontic care available to his patients.
He received his bachelor's degree from the University of Missouri S&T in 1980, graduating Summa Cum Laude. He then attended the University of Missouri-Kansas City School of Dentistry where he graduated "With Distinction" in 1984.  His orthodontic dentistry training was completed at the University of Iowa in 1986 where he served as class president. He is a member of the American Association of Orthodontists and is also a member of Kappa Phi and Omicron Kappa Upsilon honor societies.
Dr. Harrison is committed to staying on the leading edge of orthodontic dentistry. In addition to providing quality care for his patients, he is a clinical professor at St. Louis University where he lectures regularly to the residents who have a special interest in Surgical Orthodontics. He is also an examiner for the American Board of Orthodontics and is a past president of the prestigious Edward H. Angle Society of Orthodontics.
Dr. Harrison has been a featured speaker on numerous occasions at the national meetings for: the American Association of Orthodontists, the American College of Diplomates of the American Board of Orthodontics, the Tennessee Association of Orthodontists, and the Edward H. Angle Society of Orthodontists. In his leisure time, he and his wife Kim enjoy traveling and time with friends. He also enjoys farming, raising commercial Angus cattle, hunting, fishing, and is an instrument-rated private pilot.